Hailey Ediger Whittington
Hailey joined Wall Insurance in September 2021.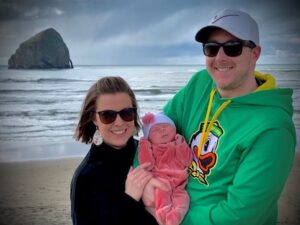 Previously Hailey's experience was in the medical field. Hailey has strong roots in the Dallas area with generations of the Ediger and Lebold family residing here. Hailey studied Political Science at Oregon State and Western Oregon University.
Hailey is currently studying to take her insurance license exam. Steve and Hailey are parents to a beautiful daughter, Fiona.
---
Need an insurance quote? Get in touch!
Access quotes from Oregon's most trusted insurance carriers. It's comparison shopping at the click of a mouse.